Do you want to start making porn? Have you been thinking about starting a career as a couple on PornHub? Or maybe you just want to make an amateur sex tape for fun with your significant other.
There are many different cameras to choose from when it comes to making porn.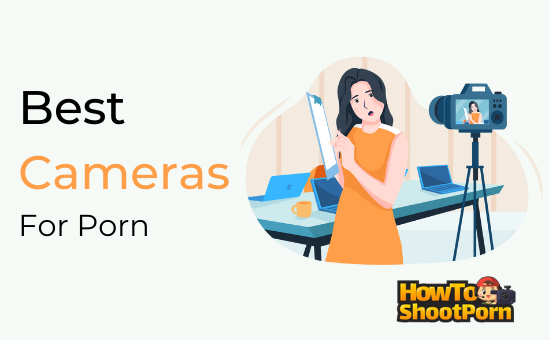 In this article, we'll look at the different camera options for all different price points to help you make porn that looks sexy!
Just recommend me a camera!
If you just want the quick answer about which camera is best for porn and money isn't an issue, then I highly recommend the Sony A7SIII or Sony FX3. If you need to save money, then get the Sony FX30 (a crop-frame version of the FX3).
Before You Buy a Camera For Porn…
Before you start shopping for the perfect camera, you should understand some basic ideas about filming porn and making videos in general.
Get your lighting sorted
The most important thing when shooting video is lighting. Even with the best Hollywood film camera, your video is going to look terrible if you're shooting a scene in your bedroom at night with all the lights off.
Try to shoot with as much natural light as possible. Film in the daytime, near a window with the blinds open, if possible (try to not to turn the neighbors on too much!)
Many amateur couples on PornHub like LeoLulu tend to shoot with "golden hour lighting" meaning right after sunrise or right before sunset when the sunlight is softer and more of an orange color. 
Minimal technical requirements
Next, you want to make sure your camera has fast autofocus and can shoot in HD (1080p) at least. Almost any modern smartphones will meet these requirements. In fact, most modern smartphones will perform better than older DSLRs, so you may not even need to invest in new gear to start making good quality porn!
Gear doesn't matter
Yes, you can scale a porn channel and OnlyFans account by shooting all your content on any recent iPhone (LeoLulu did exactly this!) Gear really doesn't matter as much as people think it does.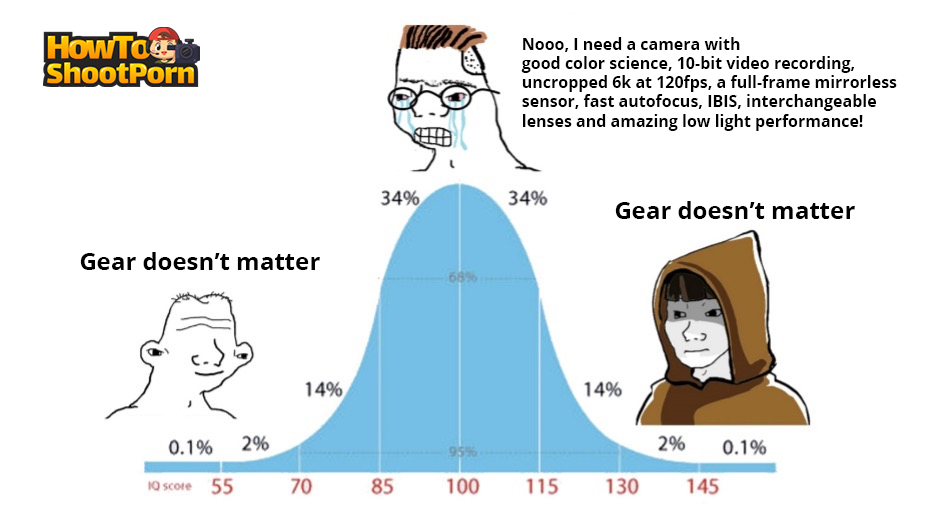 < $100
iPhone 14 / your smartphone
This is the easiest solution for shooting porn. You probably already have one of these (many of you are probably even reading this article on your smartphone right now!) and any smartphone made in the last 5 years or so will have good quality, "Full HD" video support. Recent smartphones like the iPhone 14 or Samsung Galaxy S23 even support 4k video at high framerates and come with a good quality wide-angle lens built-in.
iPhone cameras are known for being particularly high-quality and having very accurate colors. If you can afford an iPhone, it's a great choice as a smartphone for filming porn. Any relatively recent smartphone will do the trick, though.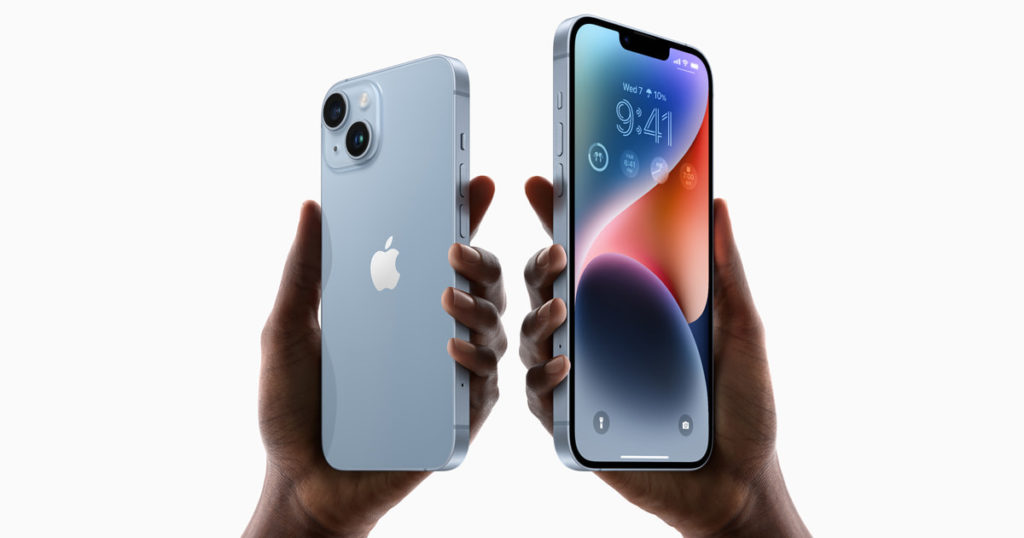 The main problem with smartphones is that they won't be great in low light (though, they are improving all the time). So, make sure to follow my advice from earlier and shoot in brighter, naturally lit environments. If you're shooting at night or in a dark room, turn on the camera flash while filming. You can also buy some LED lighting solutions for when you want to shoot in the dark or at night time.
This is the webcam used by professional adult cam stars all over the world. It supports Full HD 1080p video at 30fps, has decent low light performance and the design makes it easy to clip onto your computer or to screw onto a tripod.
< $500
GoPros are excellent choices for shooting porn. Many big websites and studios use them regularly in their scenes due to the ability to give a great, immersive POV via a head mount view while also being lightweight and super portable.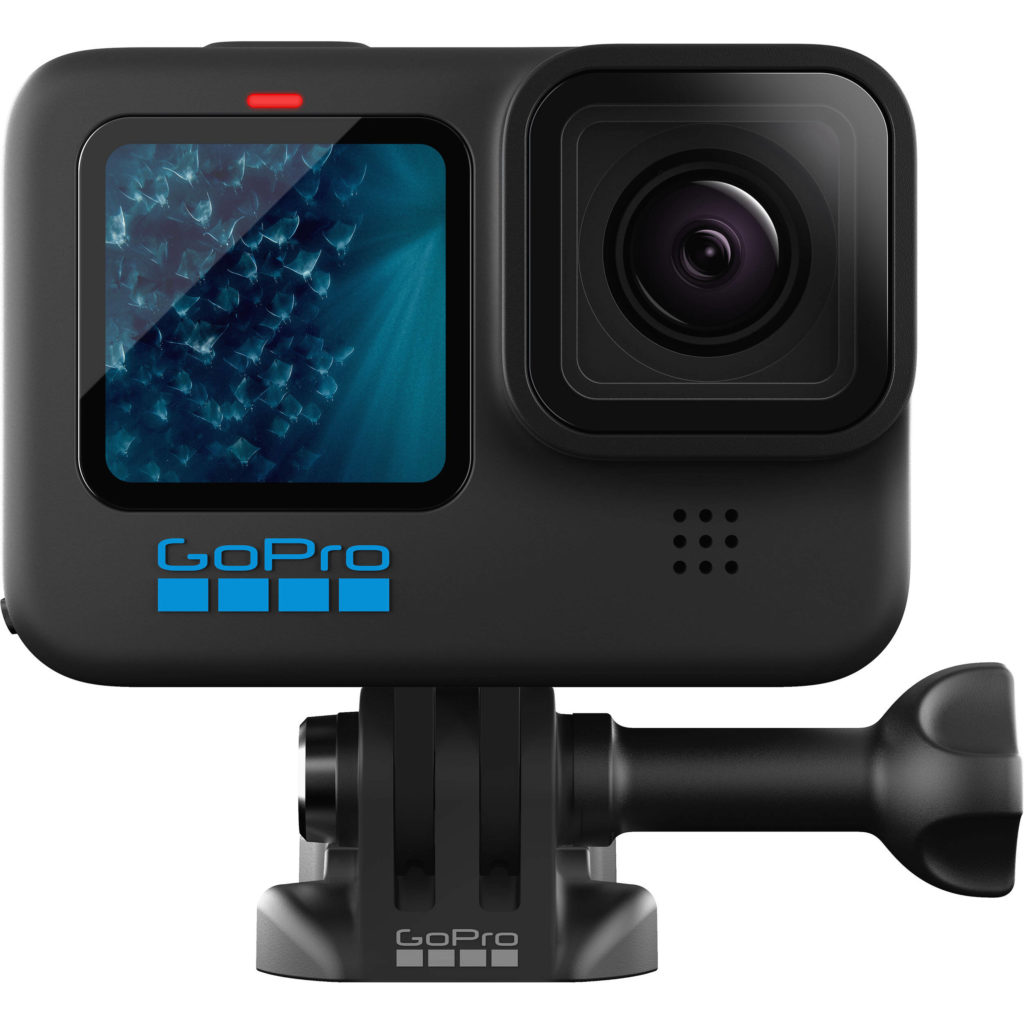 The video modes on any newer GoPro from the past few years are incredible. They allow for 4k footage, often up to at least 60fps and even going as far as 4k and 120fps on new models like the Hero 10 or 11.
The Hero 11 black (currently the latest GoPro release) is $449 USD right now. You can buy older or used GoPros if you're on a budget and don't mind slightly older specs. Older GoPros are still great cameras!
An important thing to remember about using a GoPro for porn is that the low-light performance is not amazing. If you're planning on shooting indoors without continous LED lights or similar external lighting, then your resulting footage may not be very good.
However, GoPros are made as sports cameras, intended to be used outside, so they're perfect for shooting scenes outdoors in nature (for example).
Other action cameras
GoPros aren't the only action cameras out there (though, they are probably the most well-known line of action cameras). Sony, DJI and Insta360 all make good quality GoPro competitors, so check those out as well!
Used DSLR or camcorder
Check eBay or other used marketplaces for older handycam camcorders or used DSLRs. As long as they shoot digitally, in Full HD, and have autofocus then they'll be good enough for shooting porn.
< $1000
There aren't that many options on the lower end of the $500 – $1000 USD range for video cameras. The choices below are likely to be more than $900 but still under $1000, so I'll still discuss them here!
The Sony FDR-AX series of camcorders. Coming in at just under $1,000 USD, it's a good prosumer camcorder. Shoots in 4k and has a good sensor for low-light shooting. There's a built-in gimbal (Sony calls it BOSS – Balanced Optical Steady Shot) for stable footage.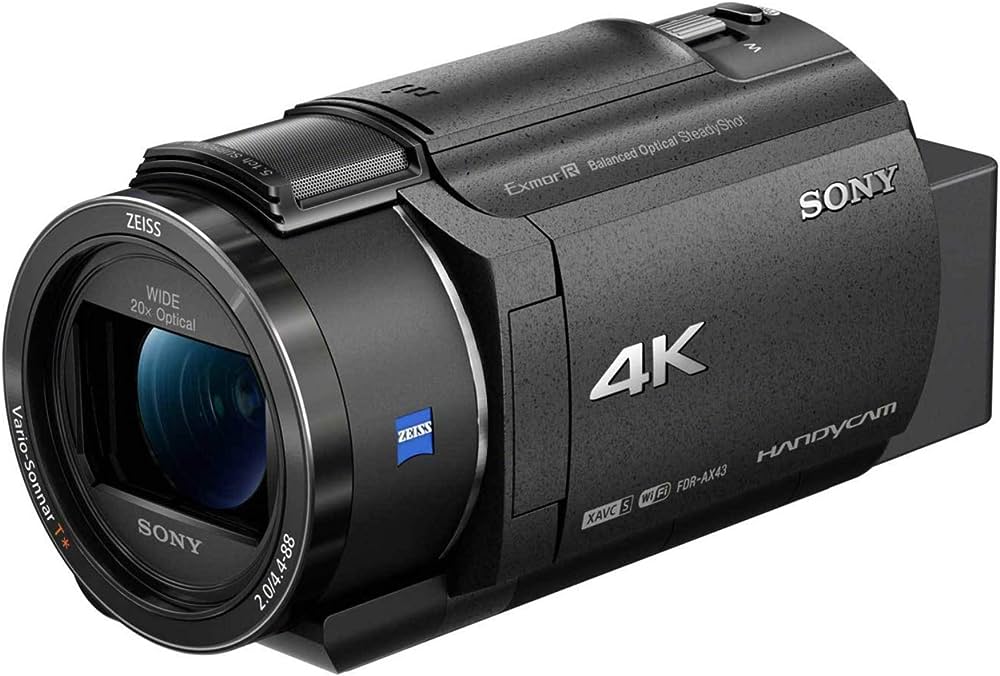 The main issue with handycams like the ones in the FDR AX series is that you only get a fixed focal length (no interchangeable lenses) and you don't get the same variety of framerates that you'd get on a DSLR, mirrorless, or cinema camera.
You can offset this problem by buying lens adapters which can alter the focal length through a screw-on attachment. While this isn't as good as an interchangeable lens, it's good enough for porn and has been a common solution for many producers over the past 25 years.
The X-T30 is maybe the best mirrorless camera under $1,000 that can also shoot uncropped 4k video. It's also very lightweight with a smaller body than other DSLRs and mirrorless cameras.
< $2000
This is the price range where you start to get a lot of really high-quality options to choose from. You can't really go wrong with anything on this list. Generally, Sony cameras have the best low-light performance right now, so if you plan on shooting in darker environments, you will probably be better off with a Sony.
Released in 2022, the Sony FX30 is a crop-frame mirrorless camera in Sony's "cinema line" of cameras. At only $1,800 it is also the cheapest camera in Sony's cinema line and that means it's a great alternative to the full-frame Sony A7SIII or FX3. In fact, the FX30 is like a crop-frame version of the FX3.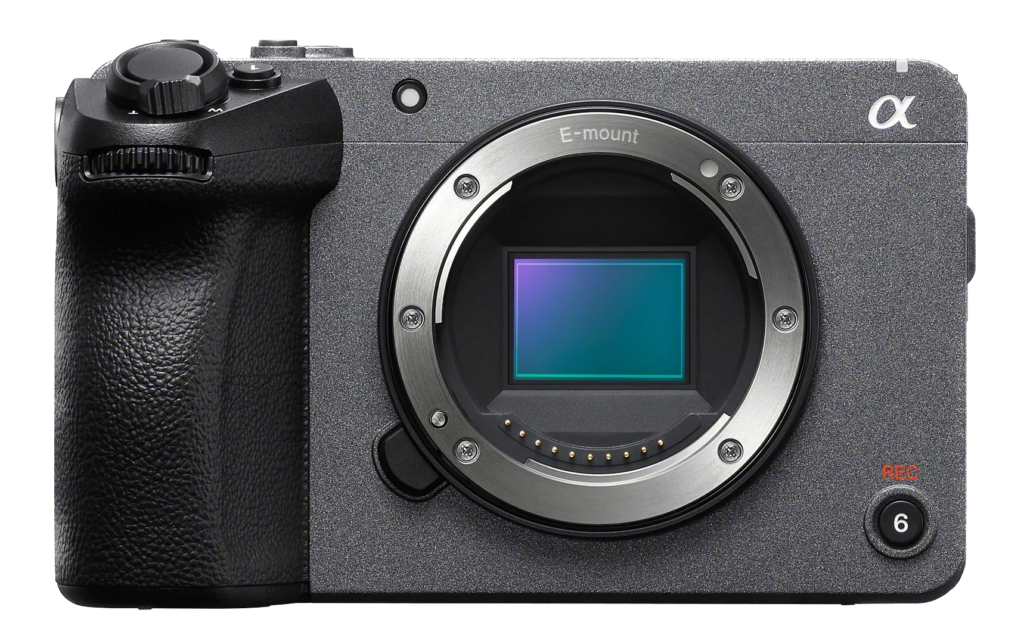 The FX30 has amazing autofocus and Sony's mirrorless cameras are well known for their amazing low light performance, making this a perfect camera for porn.
The RX100 is an excellent point-and-shoot camera with a very high-quality lens. Arguably the best point-and-shoot on the market right now. It supports a variety of recording types including Full HD and 4k. Low light performance is excellent and slow-mo footage at 120fps looks very clean. You will probably want to pair this camera with a tripod, though, due to the lens not being ultra-wide. It's not ideal for close-range POV shooting but will still get the job done.
Great quality full-frame DSLR. Shoots Full HD 1080p video and 30 and 60 frames-per-second. Has a flip-out screen (some consider this a necessity when shooting porn). Excellent for stills as well. If you have the budget, pair it with a wide-angle Canon 16-35 f2.8 L lens for the best effect.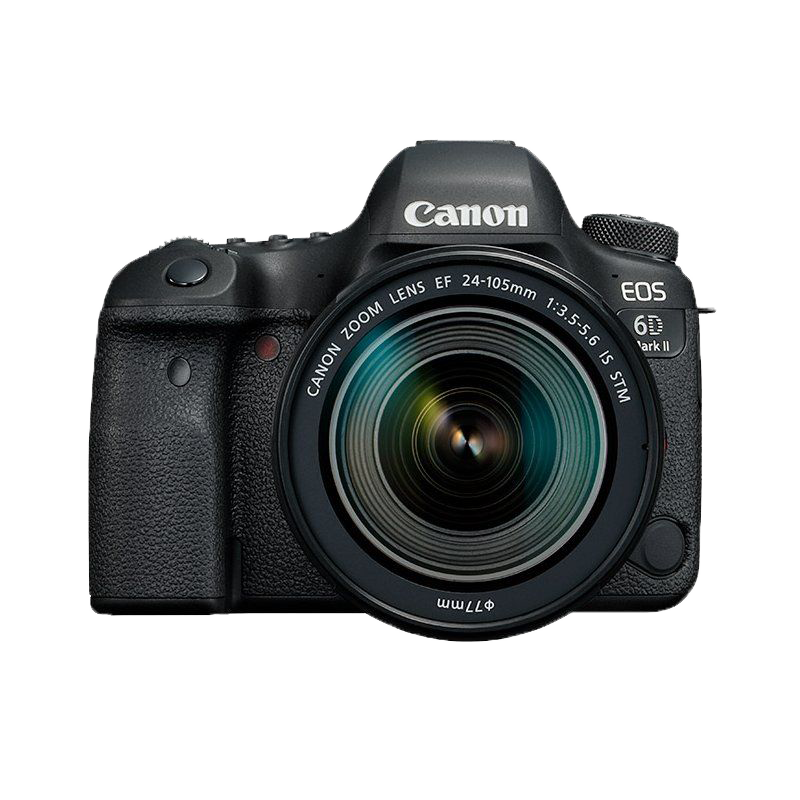 While the trend is to move towards mirrorless cameras, the 6D MKII is still a great DSLR for shooting porn on a budget.
This is a crop-frame (APS-C) camera. Shoots Full HD 1080p video at 30, 60 and 120 frames-per-second. The variety of framerates helps if you're planning to shoot slow motion footage. Also comes with a flip-out screen.
Great full-frame mirrorless camera from Sony. Shoots Full HD 1080p video up to 120 frames per second and 4k Ultra HD video up to 30 frames per second. As I mentioned earlier, Sony cameras are absolute beasts in low-light!
Professional camcorder from Canon that shoots Full HD 1080p video.
< $5000
This is the gold standard of video right now. It shoots 4k at basically every framerate you could possibly want, has insane low-light performance and even has a flip-out screen (something vloggers in the Sony ecosystem have been wanting for years!)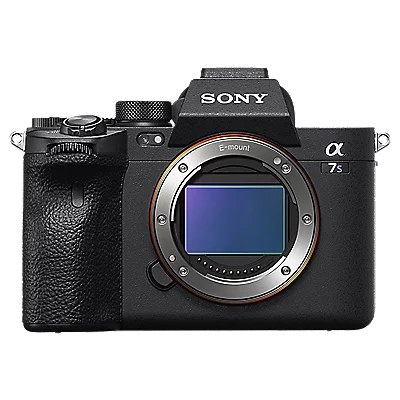 Even porn legend Rocco Siffredi seems to have switched to an A7S III recently!
The Sony FX3 is actually the exact same camera and internals as the A7SIII, but it's in a different cage and has an in-body cooling fan meaning it will perform better and you can push it a little bit harder, but it's basically the same camera.
If you want to buy one of these but are unsure, just go to a Sony store and test them both out. You might prefer the feeling of one vs the other.
This is Canon's answer to Sony's mirrorless A7 line of cameras. While the video specs aren't quite as good as Sony, it's still a great camera and will be fine for shooting porn. It can shoot 1080p Full HD video up to 120 frames per second and 4K UHD up to 60 frames per second.
< $10,000
Now we're getting into truly cinematic territory! If you're considering cameras in this category, then you're probably already making a lot of money from porn or working for a big studio! Or maybe you're just trying to shoot a great sex scene for a big-budget Hollywood film… Doesn't matter, I've got you covered!
The RED Komodo is a digital cinema camera. It can shoot up to 60 frames per second in all resolutions (yes, including 6k!) and also supports RAW format video! It natively supports Canon RF lenses out-of-the-box. Porn site Blacked.com and the other sites in their network are famous for shooting their content on RED cameras!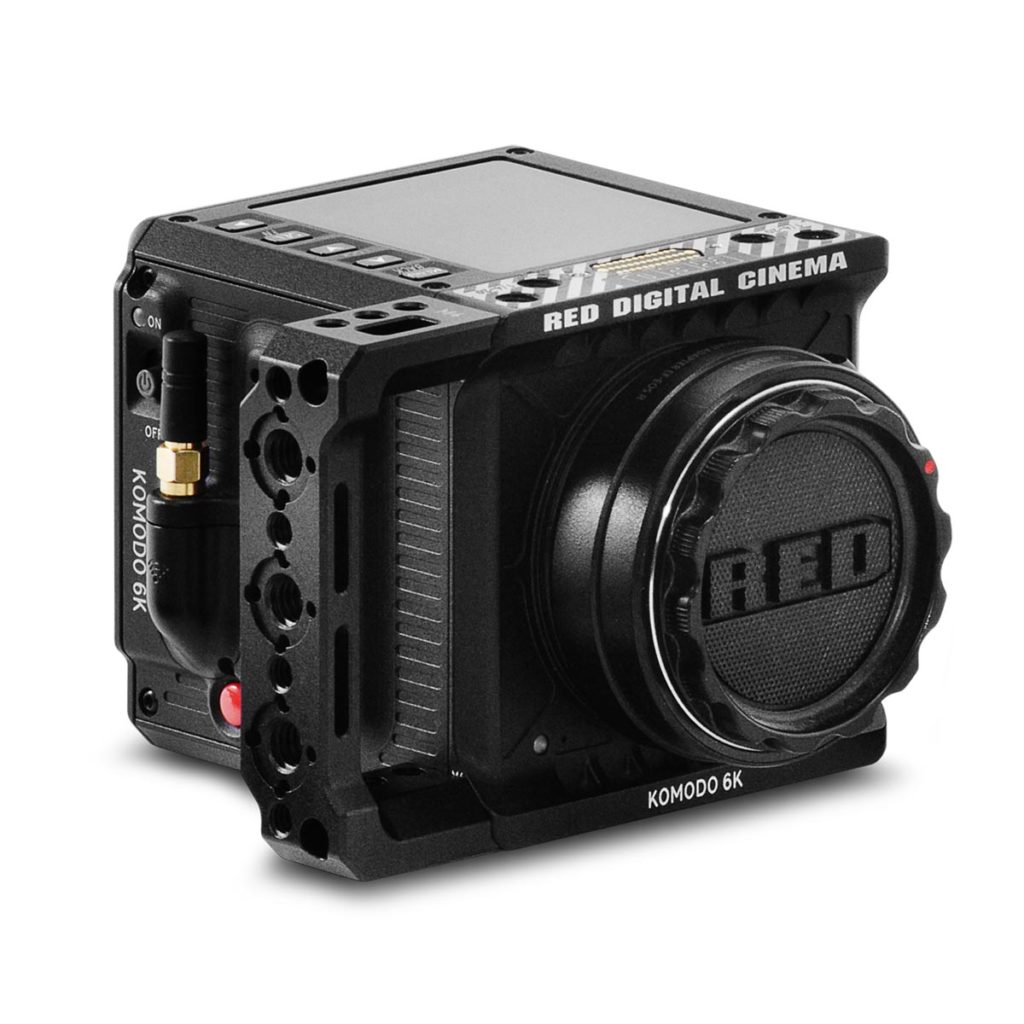 Amazing recent cinema camera from Canon. It can shoot 4k footage up to 120 frames per second and has native support for Canon RF lenses with EF lenses all supported through an official adapter. Probably good if you've been in the Canon ecosystem for a long time and want to continue using your glass with an upgraded cinema camera.
What Camera Lenses Should You Use For Porn?
Generally, you want a wide-angle lens for shooting porn. If you're going to be shooting handheld, POV porn, you should be looking for an image-stabilized, ultra-wide-angle lens (focal length of <20mm) so you can fit everything into the hole… I mean frame.
If you want shallow depth-of-field (blurry background, subject isolation, bokeh) then you'll want to buy a lens with a low f-number. For example, the Canon 16-35 lens has two different versions: one with f4 and one with f2.8. The f2.8 version will give you blurrier backgrounds and better subject isolation, so your videos will look more cinematic.
If you're shooting with a camcorder, you might want to get a wide-angle converter to give you more space in the frame when shooting handheld.
If you're using a GoPro or a recent smartphone with a wide-angle mode, then you don't need to worry about the focal length as GoPro has a super-wide field of view. The same is true for current generation smartphones as well!
Do I Need a Microphone?
If you have a camera with a microphone input, you may want to invest in a shotgun mic. In-camera audio is fine most of the time but it will also include a lot of background noise, ambient sound, or wind noise (if you're outside filming yourself having sex in nature!)
Shure and Rode both make very good quality shotgun mics in the $200 – $300 range.
The Rode video micro is a good choice for < $100 and Takstar makes a great, cheap shotgun mic at $40 if you're on a budget.