If you're new to live camming, it can be very confusing which web cam site to use as a new model. In this article, we'll talk about the top live cam sites, how they work, and what the pros and cons are for each site.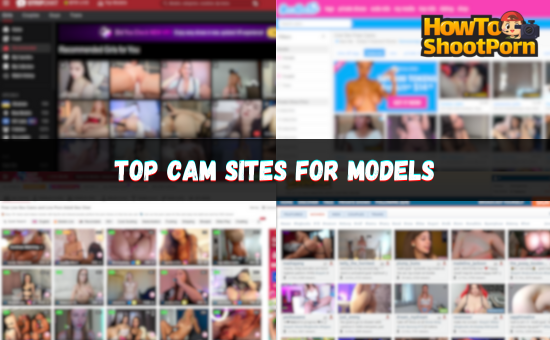 Note: this article only talks about the different live cam platforms, if you want a complete beginner's guide on how to become a cam model, click here!
OnlyFans
Most people know OnlyFans as the most popular adult subscription service.
While not really a pure webcam modeling site, OnlyFans does offer a "go live" feature for live camming. You can access it under the text box when you make a new post.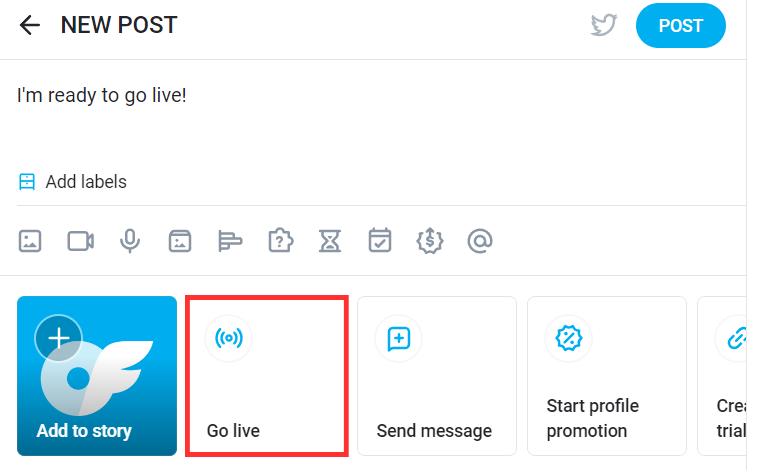 For cam models with experience in the industry, the live streaming feature on OnlyFans is a bit different from what you're used to on big camming websites.
First of all, your stream will be more private than going live on a big cam site. You can set exactly who you want the stream to be visible to. You can choose all of your active paying subscribers, or you can also choose from any of the custom lists you've created on OnlyFans.
To make money with OnlyFans live streams, you can add an entry fee, which only allows people to view the live stream after they've successfully paid whatever price you set. You can also set a tip goal, encouraging viewers to tip while you're live.
If you want a more private camming experience, then OnlyFans might be a good choice for you. There are also plenty of other ways to make money on OnlyFans without going live. We even have a full guide for getting started on OnlyFans. Go check it out!
Chaturbate
Chaturbate is the classic live webcam website. Don't let the old-school web design fool you: Chaturbate is one of the biggest live camming platforms in the world.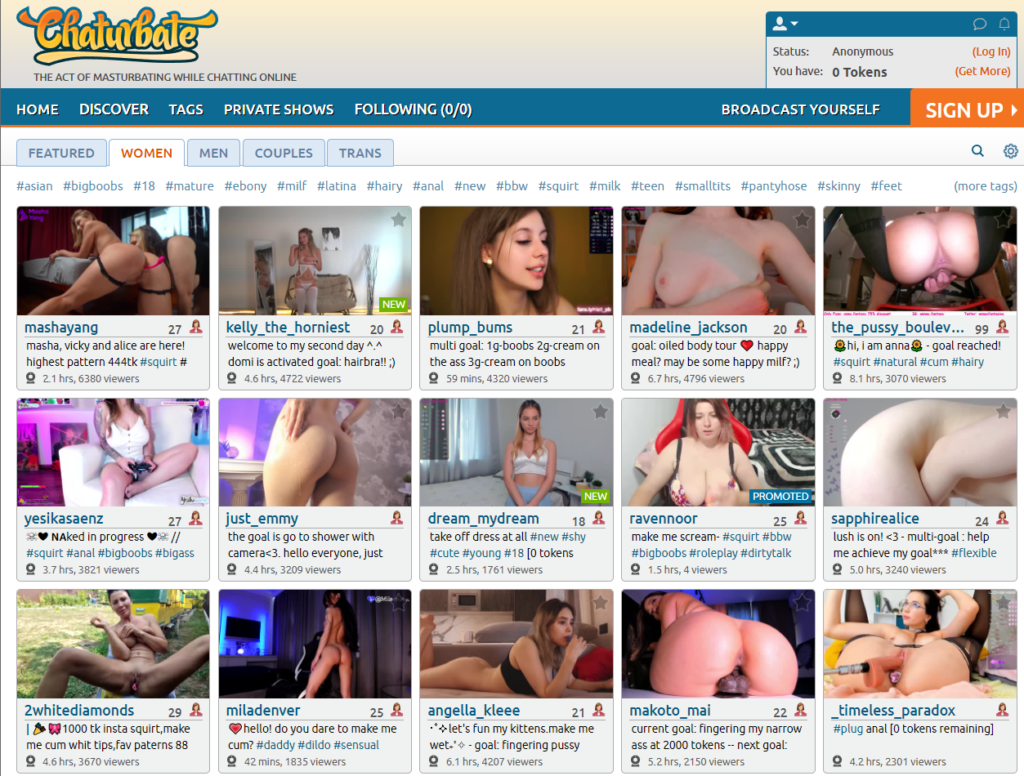 If you just want to dive right into camming and are overwhelmed by all the options, just start with Chaturbate. They have a huge amount of traffic and it's very easy to create an account and go live.
Chaturbate offers 50% revenue share payout for models. This means that you will make 50% of whatever viewers spend while you're camming.
The fact that Chaturbate is one of the worlds most visited web cam sites also means that there are a wide variety of viewers with a wide variety of tastes and fetishes. It probably won't be hard to find viewers that would be very interested in you, no matter who you are or what you look like! Just remember to tag your stream appropriately so that people can find you!
StripChat
One of the main advantages of StripChat is that it's a bit more user friendly than Chaturbate for beginners. Unlike dealing with Chaturbate's bots and scripts, StripChat lets models easily set up a tip menu and customize their profiles.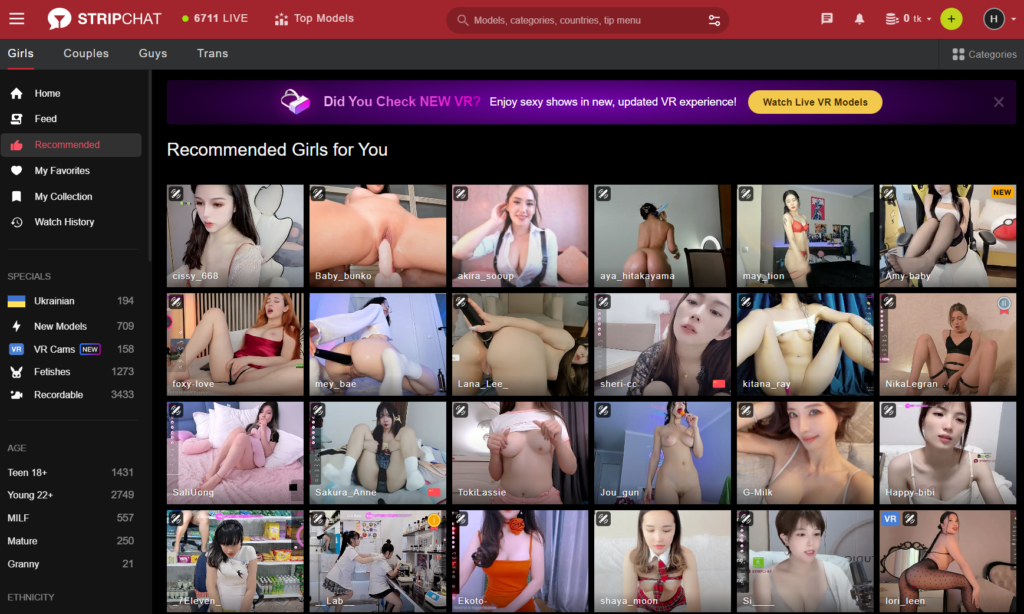 Many camgirls also prefer the more modern user interface of StripChat since it looks like a modern website and less like something out of the early 2000s.
StripChat offers 50 – 60% revenue share, which is similar to Chaturbate, but they also have much less traffic meaning it might be harder to get started or build an audience.
CamSoda
CamSoda offers a whopping 67% revenue share payout to models. This is much more competitive pricing than other websites, but they also have much less traffic than the other websites on this list.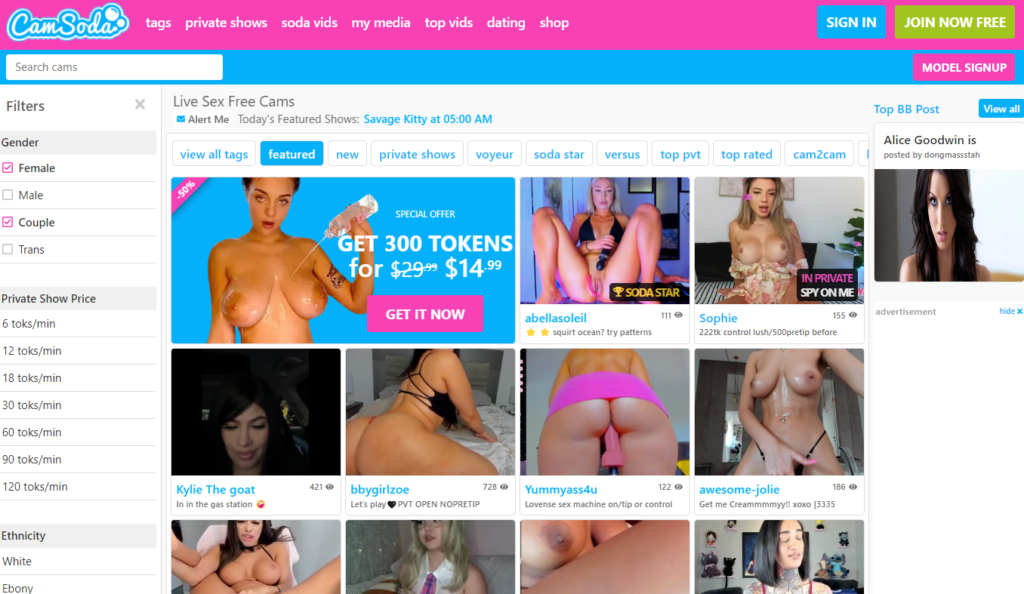 While CamSoda may have less traffic than other big cam sites like Chaturbate, that also means it's much easier to be featured on the front page when you go live. This is a huge advantage for cam models who are just starting out or trying to build a following.
BongaCams
BongaCams is a very popular live cam site, primarily with traffic in Europe (the majority of viewers are from Czech Republic), but has a very international user base.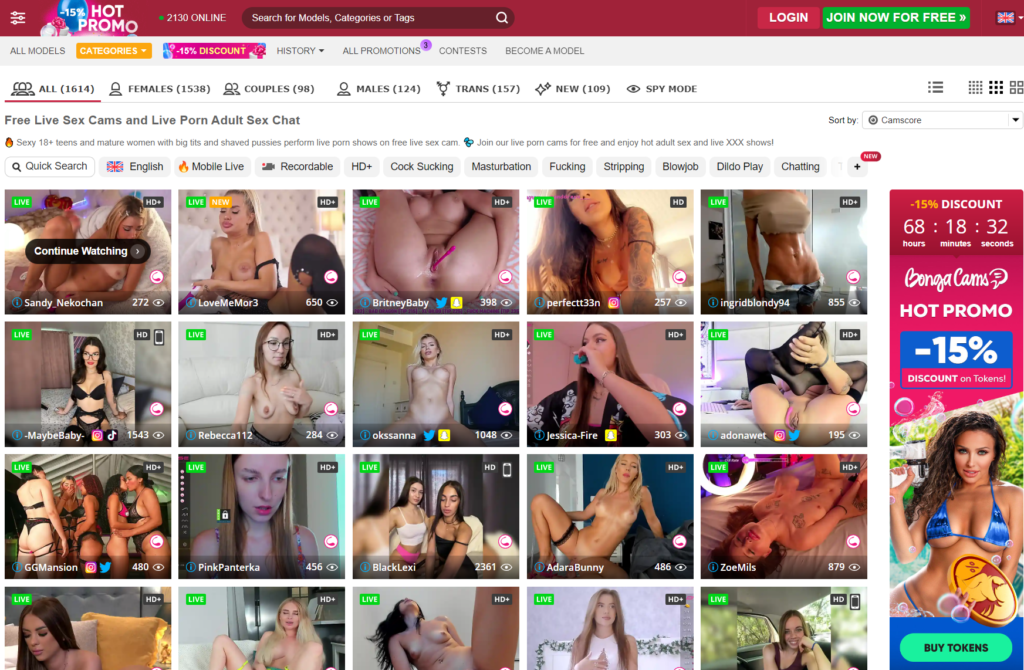 BongaCams offers 60% payouts, which is higher than average, and even can be considered competitive in the live cam industry, especially when you consider how much traffic they have!