Reddit can be a great platform to build an audience and send traffic to your OnlyFans account. However, it can also be very challenging or frustrating for new creators who don't understand how it works.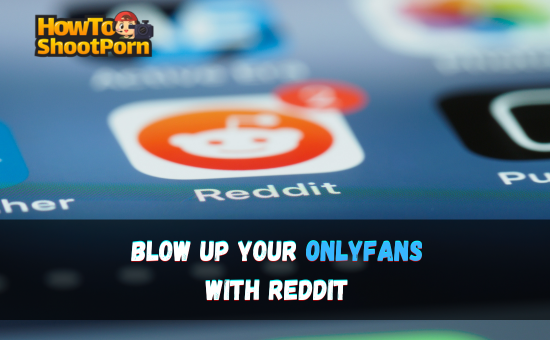 Read our guide below where we'll tell you exactly how to build a new nsfw reddit account from scratch and get more subscribers on OnlyFans or any subscription service you use!
Getting past the new account blocks
One of the most annoying parts of marketing on Reddit is that most communities are very strict on new accounts and you likely won't be able to have much freedom to post where you want until you build up some karma (account points you get when people upvote things you post.
Now, you might be thinking: "wait, I need karma to post, but I can't post until I have karma, that makes no sense…"
You are 100% correct! It doesn't make any sense and I have never understood why reddit communities aren't more accepting of new accounts posting original content, but I digress…
Karma farming
Your best bet to build up some quick account karma is to post on some of the biggest subreddits like r/aww, r/funny, r/gaming, r/todayilearned, etc.
It's important not to post any kind of nudity or sex content on a fresh account, because then your account will be flagged as nsfw and it would be hard to get some karma on bigger subreddits (yes, reddit is annoying like that).
Get verified
If you're not having much luck farming karma from worksafe subreddits, there is actually one shortcut trick to growing your porn reddit account fast.
One of the biggest amateur porn subreddits is called r/gonewild and it is described as follows:
Gonewild is a place for open-minded Adult Redditors to exchange their nude bodies for karma; showing it off in a comfortable environment without pressure.

r/gonewild sidebar
r/gonewild will actually let you verify your account by sending some verification photos to their mod team showing that you are a real person and will be posting relevant content to the subreddit. This will result in your getting a special badge next to your username and you'll be able to post freely in r/gonewild without worrying about karma restrictions.
r/gonewild also has several related subreddits for different types of girls (for example: r/AsiansGoneWild or r/MomsGoneWild) that follow this same verification policy. So, if you can get verified, definitely do that first! It can save you a lot of time!
Finding your niche
Once you've built up your reddit account a bit and have enough karma to post in most nsfw subreddits, you'll want to figure out which niches your content applies to.
Every adult content creator is in some combination of niches. For example: a stay-at-home-mom with big boobs who likes to cosplay video game characters would be in the niches: MILF, mature, big tits, cosplay.
Spend some time brainstorming and come up with a list of some niches that you could fit into. Some niches require you to be a certain ethnicity or have certain features but other niches are just about what type of content you create (example: foot fetish content can be created by anyone who has feet!)
Use the niche list
Fortunately, there's a very useful webpage that has a list of almost all of the big nsfw subreddits, grouped by category: https://www.reddit.com/r/listofsubreddits/wiki/nsfw/
This is a good way to find subreddits to post on that would apply to your niches and also a good way to discover niches that you never thought about or never even knew existed.
Start posting
Once you have grown your account a bit and picked out some subreddits where your content would be appropriate, it's finally time to start posting!
Many subreddits will allow you to upload and host images directly on reddit, but some only allow remote file hosts.
Using file hosts
There are lots of remote file hosts you can use to upload your content to share on reddit. Most of these have seamless reddit integration because they were built by redditors for posting to reddit.
RedGifs
Redgifs is built for uploading porn videos to share on nsfw subreddits. They have a tagging system and content discovery functionality to make it easy to grow an audience on their platform directly as well as on reddit.
imgur
imgur is a very popular image sharing service commonly used by redditors. In April 2023, imgur announces that they would be banning adult content from the platform, however as of August 2023, I'm still seeing porn posts on various subreddits that are hosted by imgur, so it's possible you can still use imgur for sharing adult content. If this ever turns out to not be the case in the future, I will update this post to let you know!
Remember to tell people where to buy your content!
If people like your content when they see it on a subreddit, they'll usually go check your profile to see what else you've posted. You should link your OnlyFans (or other subscription service) as well as your social media profiles directly in your reddit bio so people who want to pay for your content can do so easily.