So, you've shot a bunch of super hot homemade sex videos and want to build a porn site to host them, but you're not sure which web host to use.
Porn is a difficult business to be in because not all mainstream web hosts will allow adult content. You don't want to pay for hosting, get your website set up only to have it shut down by the hosting company because you violated their terms of service!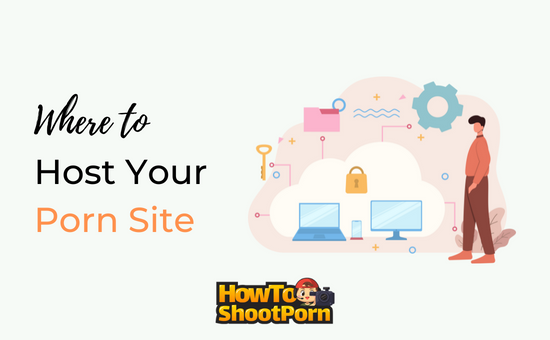 Many web hosts that do allow adult content are also kind of shady. So, you don't know exactly what you're getting into or how reliable these adult web hosts might be.
This article will share some options for the best web hosts with good track records that also allow porn and adult content.
Mojo Host
Mojo Host is a great hosting provider for both adult and SFW content. They offer VPS options with HDD and SSD storage, dedicated servers, domain names, a global Content Delivery Network (CDN), and more.
With almost two decades of experience, they have a great track record as an adult host and come highly recommended.
Vice Temple
Vice Temple doesn't beat around the bush: they're very clear on their homepage that they exist to host adult content. With shared hosting, VPS, and dedicated server options ViceTemple has you covered no matter what your needs are as a porn webmaster.
HostGator
Hostgator clearly states on their website that they allow adult sites as long as they're legal in the United States of America.
Hostgator is another web host with a long track record, good customer support and all the options you could possibly need from a web host.
Liquid Web
Liquid Web is known for their fully managed hosting services. While their price points may be more expensive than other competitors, their support is top notch and with their near 100% uptime guarantee, they'll make sure your adult website is always online.
If you need managed web hosting (technical support from the web hosting company), then Liquid Web might be one of the best choices as an adult hosting provider.