After the shocking announcement in 2021 that OnlyFans would ban porn and sexually explicit content, many creators have wanted to switch platforms.
Even though OnlyFans has reversed the rule change and is still allowing porn content, creators are worried that they can't depend on the platform or trust that it will continue to support them into the future.
OnlyFans also has a clunky UI and plenty of content limitations that make it difficult for creators to freely express themselves and upload the types of content and themes that their fans want to see.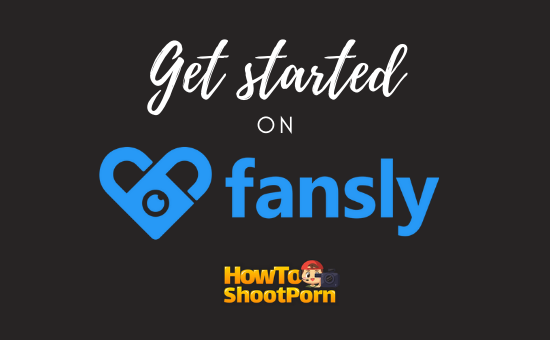 Fansly solves many of these problems and is one of the main OnlyFans competitors that creators have been switching to lately.
What Is Fansly?
Fansly is basically a clone of OnlyFans. It is an adult subscription service that allows users to share photos, videos, audio clips, and send DMs to their fans.
While Fansly seems to include most of the same features as OnlyFans, it also adds many useful new features, such as the ability to search for new creators on the site and to follow creators for free before choosing to pay for a subscription.
Unlike OnlyFans, Fansly allows creators to create multiple subscription tiers. This is a very useful feature that gives creators more flexibility than OnlyFans, which only allows for a single monthly subscription price.
Should You Switch To Fansly?
If you're just getting started making money on adult content subscription services, then Fansly is a great option! They're trying to compete with OnlyFans and many creators have already switched, so the fans are moving over as well.
If you already have an existing following on OnlyFans, I would recommend keeping your account there and continue posting content as usual, but just mirror everything you post on Fansly. Just make the exact same posts on both sites. That way, if one goes down, or you get banned, or they change their terms, you have a complete backup with all of your content and fans can easily switch to the other profile. I've had to do this several times when having issues with OnlyFans!
One of the great things about Fansly is that you have more flexibility with how you make money. They offer a number of tools and features that OnlyFans doesn't have.
Fansly gives creators the ability to create multiple subscription tiers and very advanced content locking tools.
For example: you can create PPV unlockable posts directly on your Fansly timeline. This is a feature OnlyFans doesn't have. On OnlyFans, if you want to sell PPV, you have to do it through DMs, but Fansly allows you to sell PPV content directly on your feed. This massively simplifies the process of content sales and makes it easier to make your income more passive.
In the image below, I've set the requirements for a piece of media I uploaded to my timeline. In order to view the content, a user must be following me AND a paying subscriber AND they must pay an additional $50.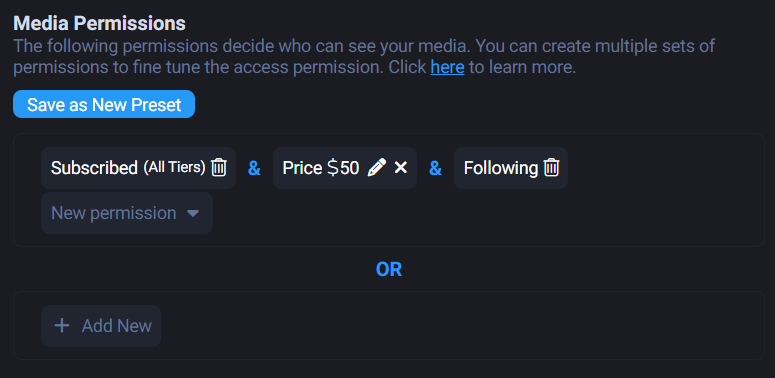 You can also set multiple permissions on any given post, giving you tons of flexibility with how you sell content.
Fansly also allows you to set media permission presets, which can speed up your workflow and reduce the amount of time you have to spend on the platform managing content sales.
If you're still interested in doing OnlyFans instead of Fansly, check out our guide to getting started on OnlyFans.
Create a Fansly Account
Getting started on Fansly is really easy. Based on my personal experience, it's even easier than OnlyFans. Start by clicking the sign-up button on their homepage.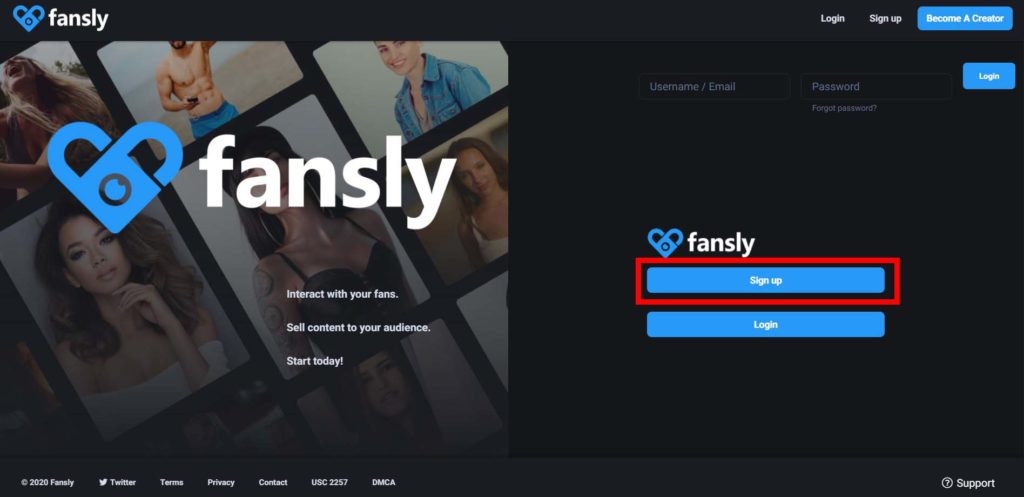 Fill out the form with your email, name, and password. You will then receive an email from Fansly asking you to confirm your email address. Click on this link.

Get Verified
Just like with OnlyFans, you will need to verify your identity in order to make money on Fansly. The good news is that this process is much easier than with OnlyFans.
When I tried to make my first OnlyFans account, I had to deal with many rejections before I finally got approved. It took me over a month to get approved for an OnlyFans account! Their support was not very helpful, either.
With Fansly, my application was approved within 5 minutes! Yes, you read that correctly! Check the screenshot below:

The Fansly verification process is very similar to OnlyFans. First, you need to fill out a form with your personal information.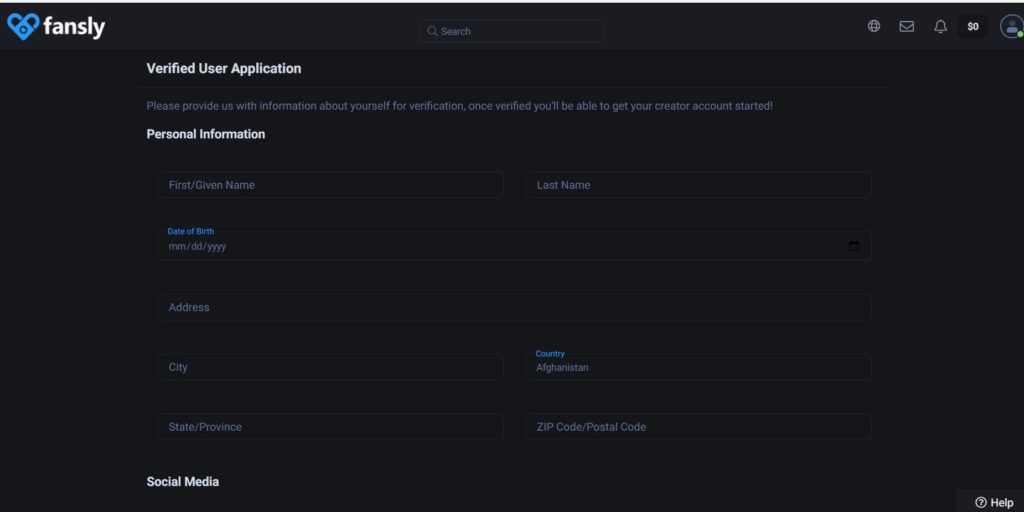 Then, you need to submit two things to verify your identity on Fansly:
1. A photo of your ID (passport, driver's license, etc.)
2. A photo of you holding your ID with a handwritten sign showing your name, the date, and "For Fansly".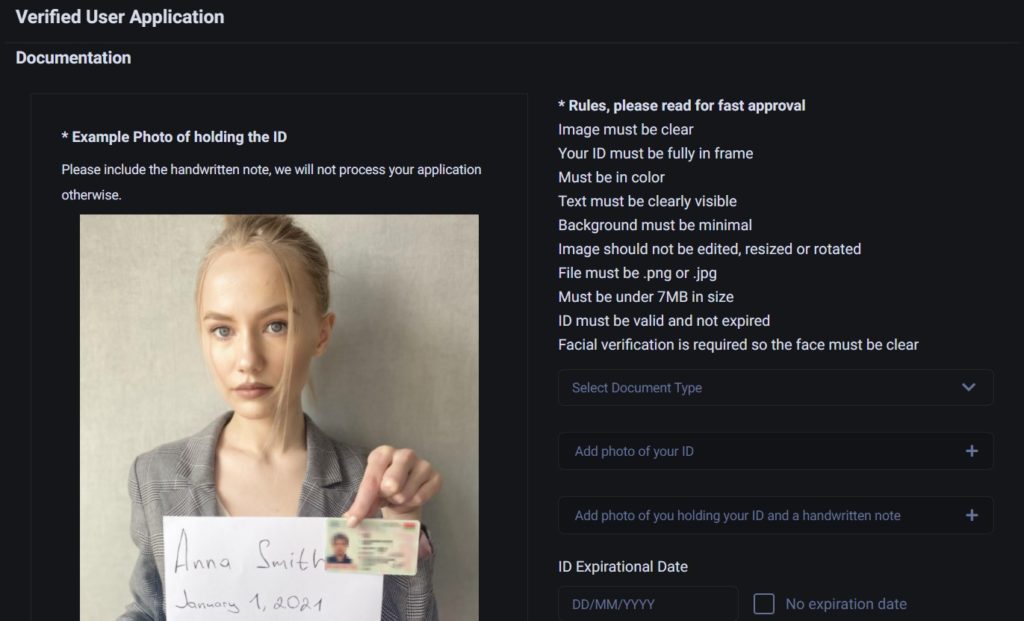 Here is an example of the photo of yourself with the sign: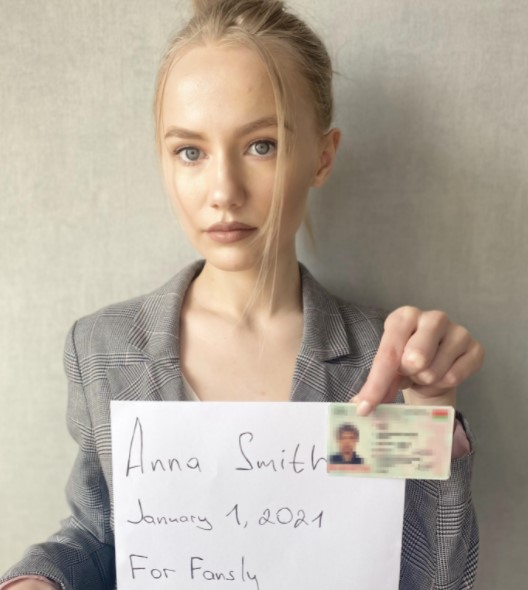 Make sure the photo of your ID and the photo of you holding the sign and ID are very clear.
Once you submit this, your application will be checked and verified. As I said earlier, mine was approved VERY fast.
Add a Payout Method
Once your account is verified, you can choose a payout method. Fansly currently offers three different payout methods: Skrill, Paxum, and direct bank deposit. Choose which one you prefer and enter your details.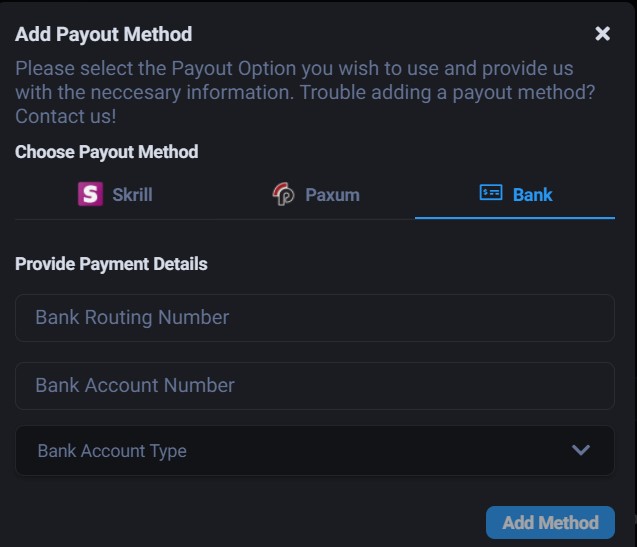 That's it, now you're ready to get paid on Fansly!