Crypto and porn are a natural combo. Big banks are constantly causing trouble for porn businesses and sex workers ideally want to stay as anonymous as possible on the internet.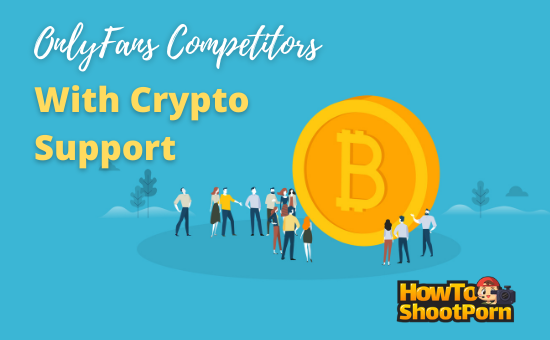 Are there any OnlyFans alternatives that allow creators to get paid in cryptocurrency? Let's take a look! Get ready to laugh at some of these business names!
Note: If you still want to use OnlyFans, we have a full guide to getting started and making money on OnlyFans.
NSFW.app / PornRocket
NSFW.app is the most direct OnlyFans competitor on the list. While it doesn't seem like they've launched at the time of writing, their app should be a great alternative to help OnlyFans creators who want to switch to a more liberal platform that allows crypto payments.
Apply to be a NSFW.app creator here.
CumRocket
And the weirdest crypto business name goes to Cum Rocket!
CumRocket is trying to build the world's first porn NFT marketplace, allowing people to buy and sell adult content with crypto. Creators can also get tipped in the CumRocket token, $CUMMIES.
You can apply for their content partner program here.
SpankChain / SpankPay
SpankChain is an adult content platform built on blockchain technology. They recently announced a payment system called SpankPay that allows adult content creators to get paid in crypto.
The functionality is very similar to CashApp or PayPal.me.