OnlyFans is currently the biggest and most well-known subscription service for adult content creators. The name "OnlyFans" is synonymous with porn and sex workers.
In this article we'll look at some of the most popular alternatives to help new and veteran creators choose which site to use to making money with porn.
Why would you want to switch off OnlyFans?
In 2021, OnlyFans announced that they would be banning explicit adult content (sex, masturbation, etc.) This came as a total shock to OnlyFans creators. Needless to say, they weren't happy, and many scrambled to switch platforms and find another way to make money online with porn.
OnlyFans did roll back this decision a few days later, meaning that adult content is allowed to stay on OnlyFans.
This whole debacle has proved that it may not be wise to rely solely on one platform for your income as a sex worker online. Many OnlyFans creators decided to switch to another platform or open accounts on other platforms to use as backups in case they had any issues with OnlyFans.
Still want to use OnlyFans? We have an article that teaches you everything you need to know to start making money on OnlyFans here.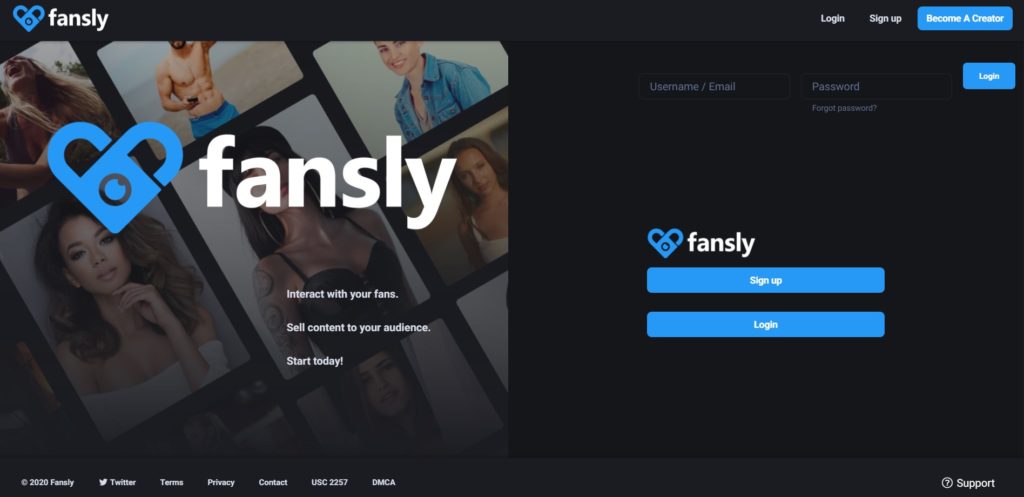 This seems to be the most popular platform to switch to at the moment, with many creators switching over just 24 hours after OnlyFans announced that they were banning porn.
Fansly seems to include all the same features as OnlyFans and even adds many useful new features, such as the ability to search for creators on the site and also to follow creators for free before choosing to pay for a subscription.
According to the Fansly support team, they are also more flexible in terms of what types of content are allowed on the site. For example: urination and lactation content are both allowed on Fansly and weren't allowed on OnlyFans.
Note: I've personally been using Fansly for about a year now as an OnlyFans alternative and I've been very happy with their service. Their support team is very responsive and they have many more features and functionality than OnlyFans!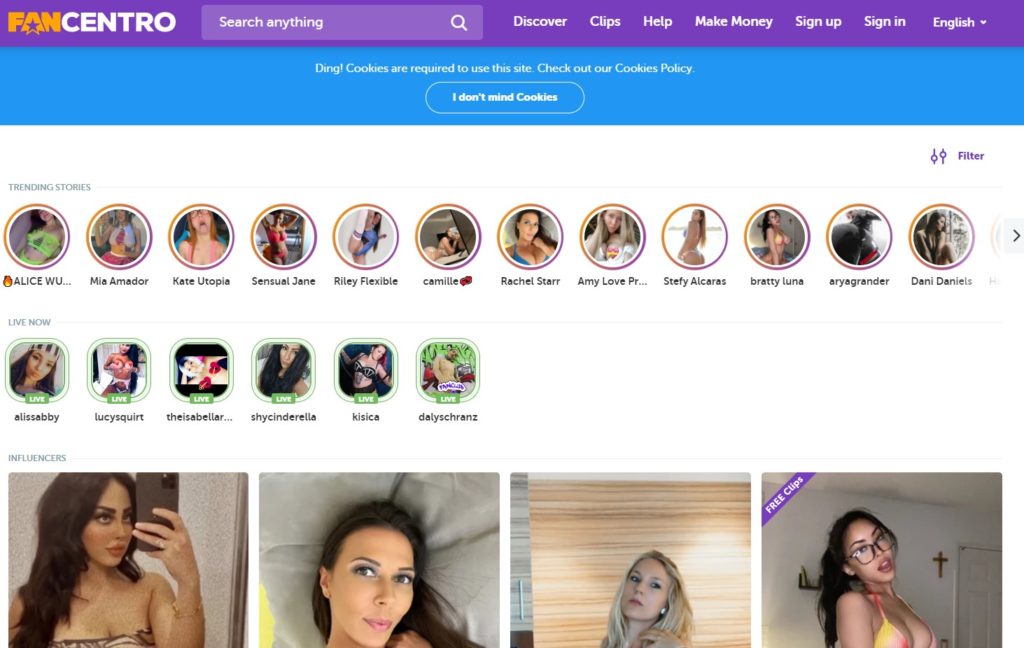 FanCentro is a long time OnlyFans competitor and includes the same basic features.
During the Tumblr porn ban in 2018, FanCentro offered users to migrate their Tumblr content over to FanCentro easily. They are now offering the same service for creators who want to migrate their content from OnlyFans (great idea!)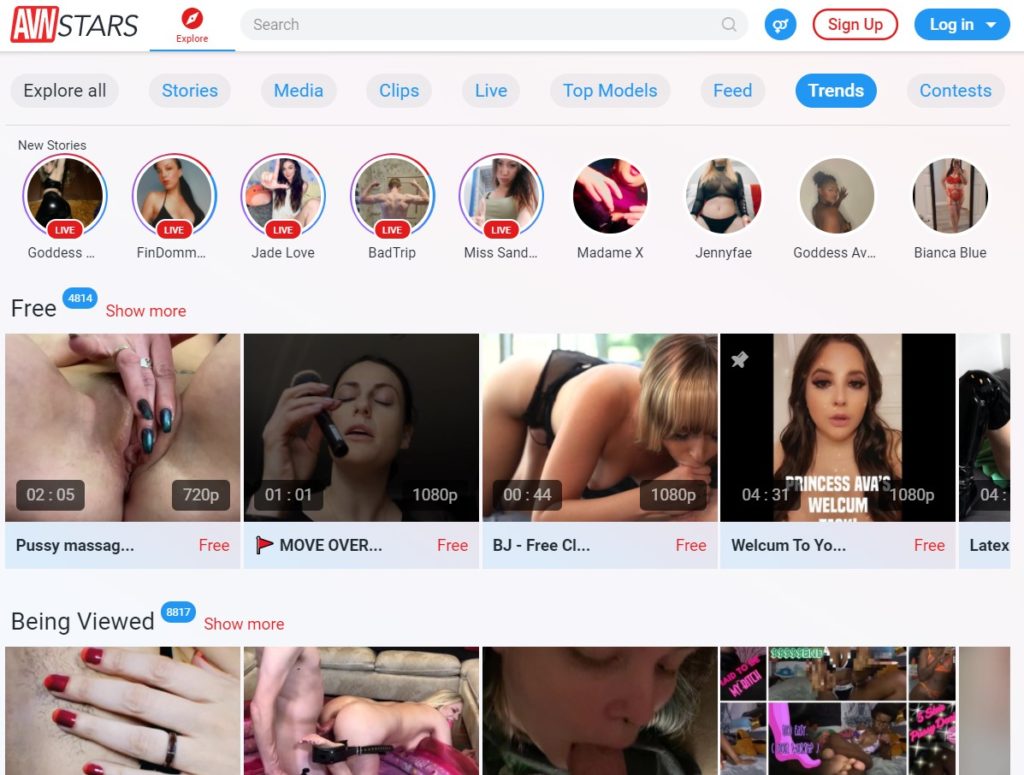 Run by AVN (Adult Video News), AVN Stars is an OnlyFans competitor that has been around since 2019. Their content censorship rules are pretty liberal compared to OnlyFans, so if you're creating niche or fetish content, AVN Stars might be a good choice.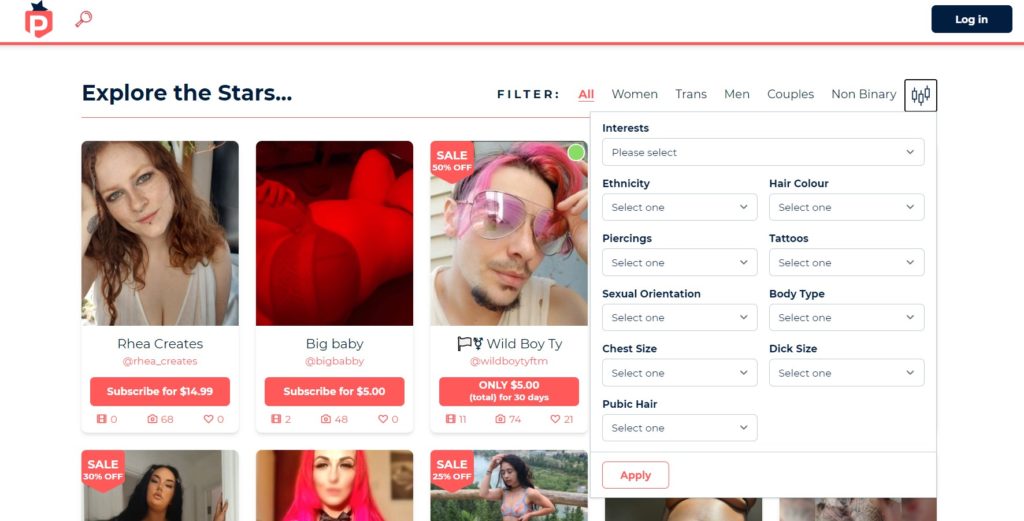 PocketStars is an adult content subscription site with good creator discovery features. You can filter by gender, ethnicity, hair color, body type, and even pubic hair or dick size!