Usually, when I tell people that I'm a male porn actor, their first reaction is often: "Wow! So you must have a big dick!" But the truth is that my dick is totally average.
Some guys feel very insecure about getting into porn because they think their dick is too small. They think they can't become male pornstars unless they are packing a massive dick!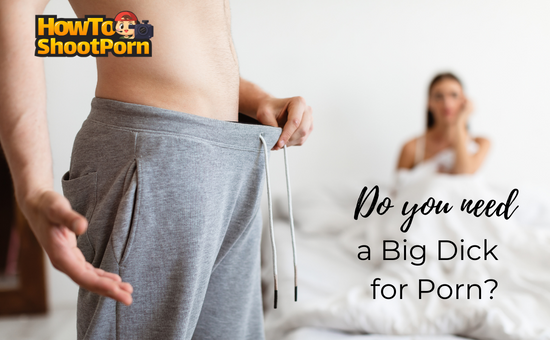 I think this is kind of ridiculous. You have the dick you were born with, so take pride in it and put it to good use. Also, realize that there may even be some serious benefits to being a pornstar with a small dick 😉
Having a Small Dick Is Actually Good!
Legendary Japanese porn actor Shimiken even says that two important things a male talent needs to have are:
Have a small dick
Be a premature ejaculator
These two qualities are totally the opposite of what most guys would expect! Shimiken says that because female pornstars need to have a lot of sex throughout a single filming session, having a large dick can actually make it painful for the girl and difficult to get good quality scenes as a result.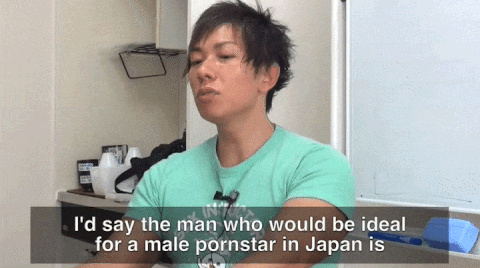 Let the Camera Make It Big
Have you ever been surprised when you hear about how a hollywood movie star like Tom Cruise is only 1.7 meters tall (5'7″) ? You probably think "how is that possible? He looks so tall in his movies!"
The truth is that depending on which lenses and angles are used when shooting, you can exaggerate someone's size and make them look much taller than they do in real life.
The same is true with porn and dick size! One trick, for example, is to film a scene with a wide angle lens (or the wide angle option on your phone) and place the camera close to the base of your penis. This will add some distortion, making your dick appear much bigger than it actually is in real life.
Everything Is Relative
Another trick is to work with a partner who is smaller than you. If your penis is small or average, but the partner you're shooting with is much smaller, then your dick is automatically going to look bigger on video.
Another easy trick is to hide your hands when you're filming, or at least don't place them close to your dick. When you have your hands in the frame near your dick, it gives an obvious point of comparison and makes it more obvious just how big your dick really is. But when your penis is just isolated by itself or with a smaller partner, then it's not going to be so obvious.